ISLAMABAD: A Pakistan International Airlines plane carrying 47 people crashed Wednesday on a domestic flight from Chitral to Islamabad, aviation authorities said.

All the passengers on board the passenger jet are feared dead. Military said 21 bodies were retrieved from the debris of the plane and being Shifted to Ayub Medical Complex,where a special cell has been set up. An aviation official said it was too early to say anything about the cause of the crash, but it probably occurred due to engine failure.
The Islamabad bound flight PK-661 took off at 3:30 pm from Chitral and went missing near Abbottabad before the pilots lost control over the aircraft and contact with control tower around 4:22 pm . A thick cloud of smoke was also seen billowing from the area where the aircraft came down.
Former famous Pakistani singer Junaid Jamshed and wife Nahya, were also among the passengers on the ill fated plane. According to family members, he was in Chitral on a preaching tour. 31 men, nine women and two children were on board the flight, including at least three foreigners, according to local media reports.
Civil and military rescue teams were dispatched to the scene of the crash. Five members of the crew were identified as Saleh Janjua, Aly Akram, Ahmed Janjua, Sadaf Farooq and Asma Adil.
"We regret to inform that PIA's ATR-42 aircraft operating as PK-661, carrying around 40 passengers lost its contact with control tower on its way from Chitral to Islamabad a short while ago," PIA spokesman Danyal Gilani said.
Prime Minister Nawaz Sharif and Interior Minister Chaudhry Nisar Ali Khan have directed the concerned federal departments to immediately initiate rescue efforts and help provincial government, said a statement.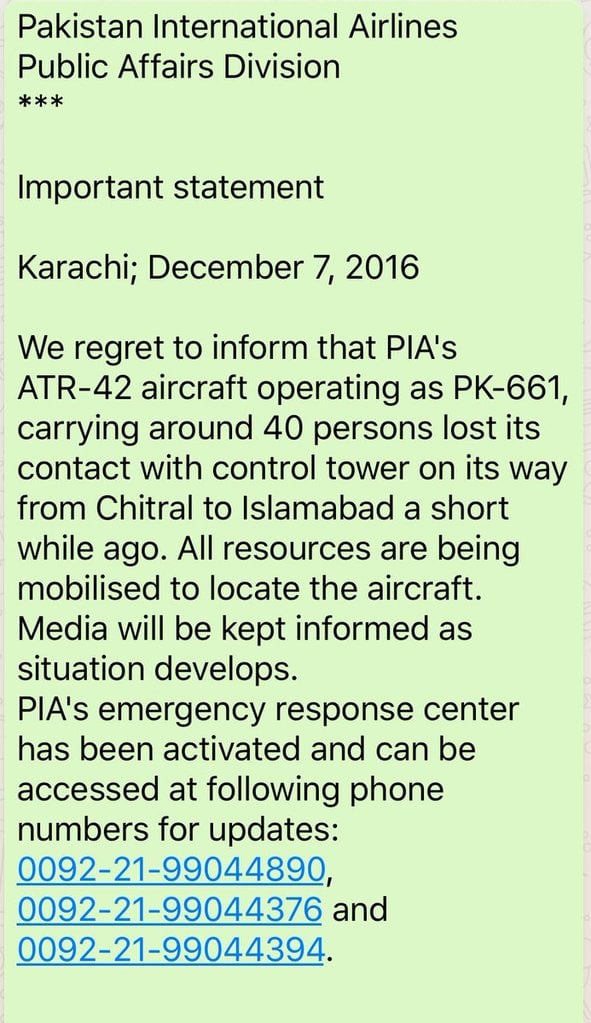 Pakistan´s last major air disaster was in 2015 when a Pakistani military helicopter crashed in a remote northern valley, killing eight people including the Norwegian, Philippine and Indonesian envoys and the wives of Malaysian and Indonesian envoys.
The deadliest crash was in 2010, when an Airbus 321 operated by private airline Airblue and flying from Karachi crashed into hills outside Islamabad while about to land, killing all 152 on board.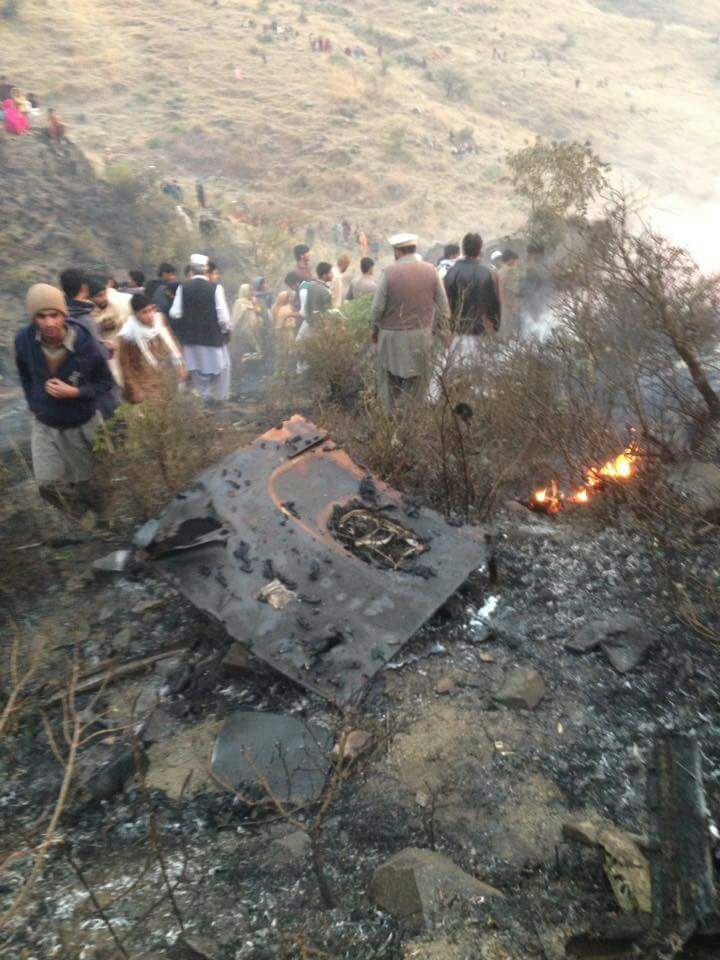 Below are the pictures of crew members